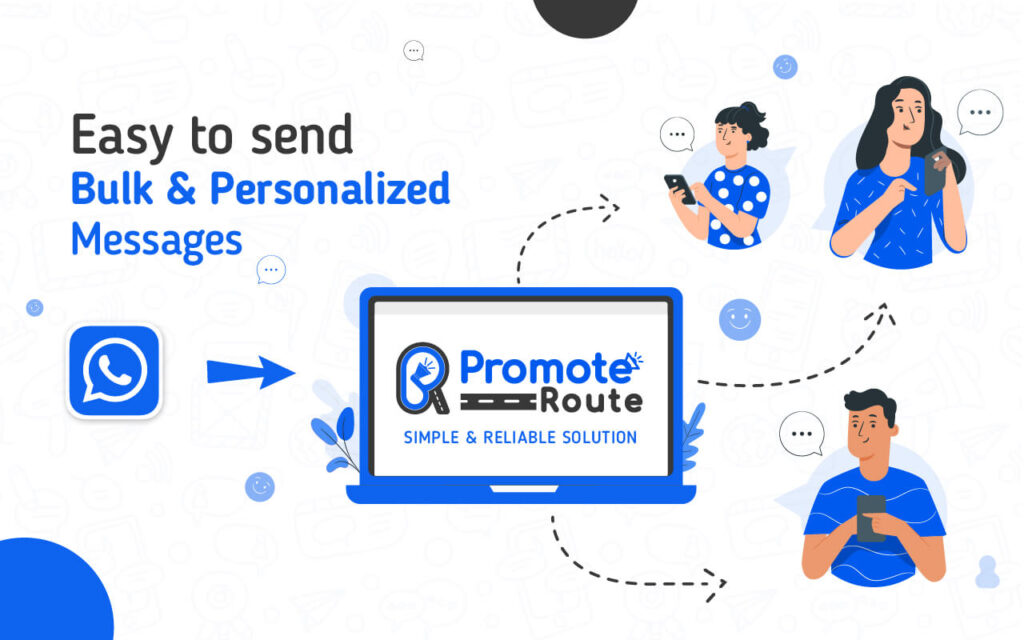 SIMPLE & RELIABLE Solution
Best & easy way to support and keep connected with your customers with personalized touch. Broadcast messages to users simply & efficiently
Add PromoteRoute Extension to your browser useing chrome store.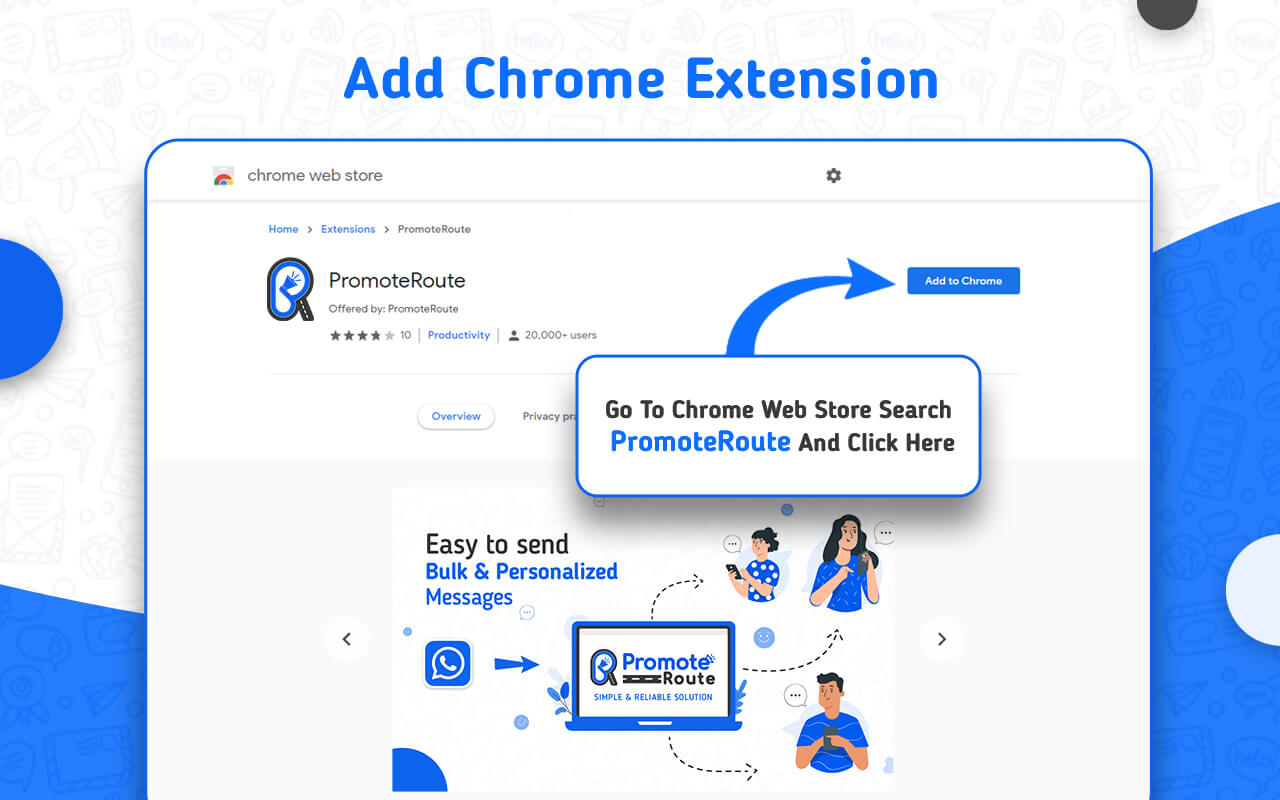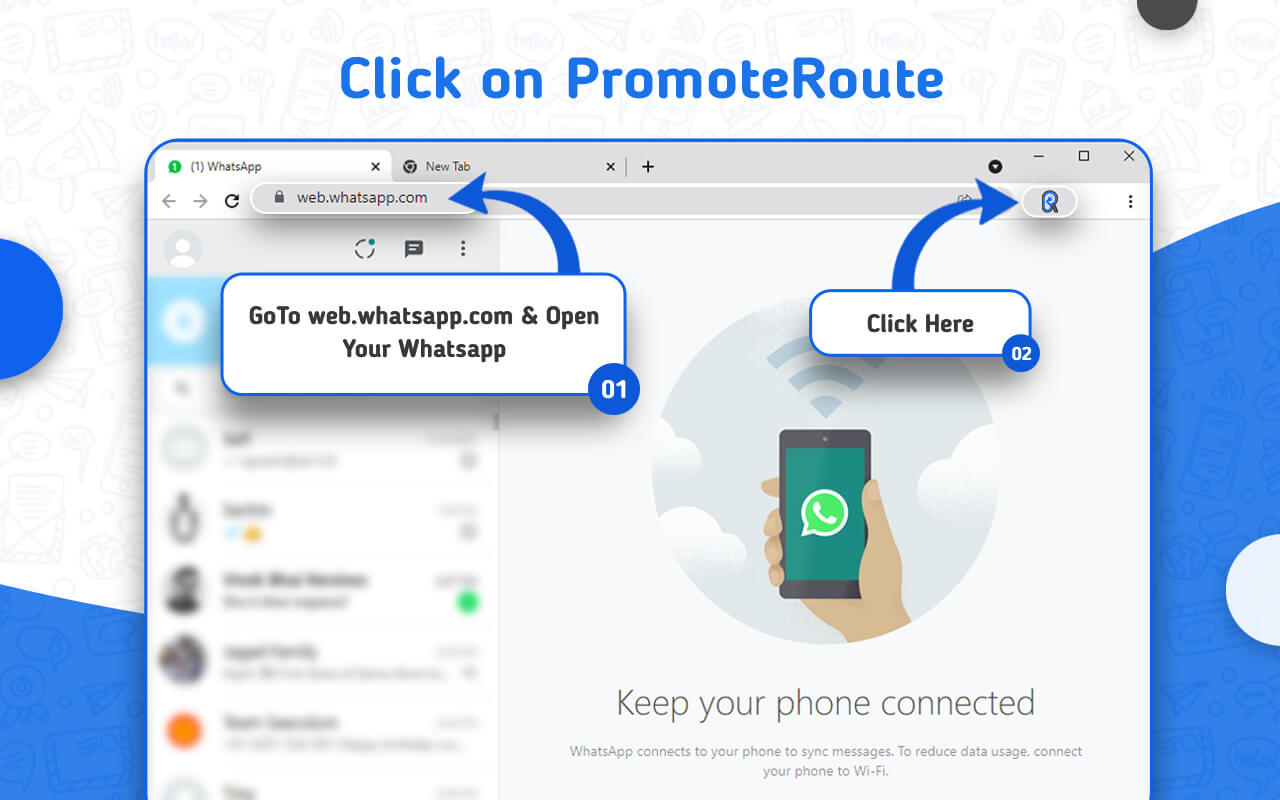 Go to Web WhatsApp website and Click on PromoteRoute Extension.
Type Phonenumber(s) with country code
Write your message
Send Message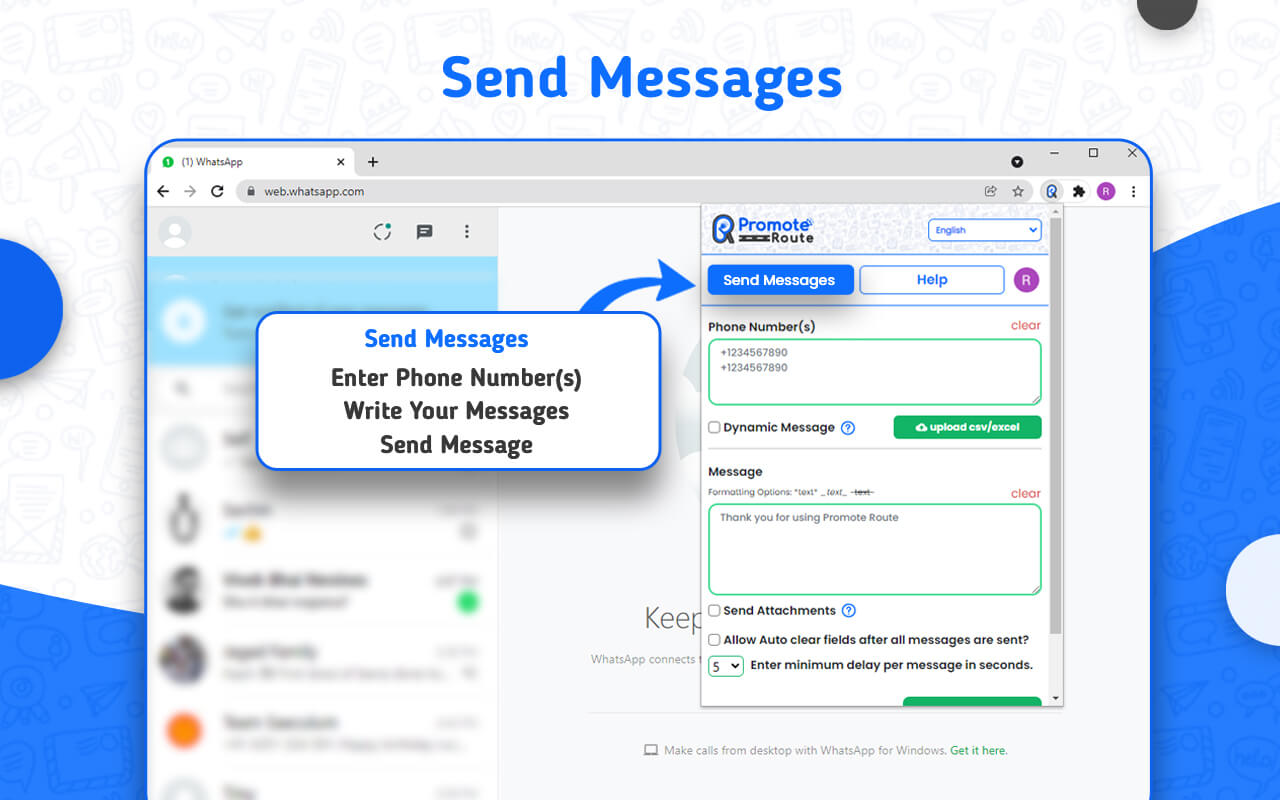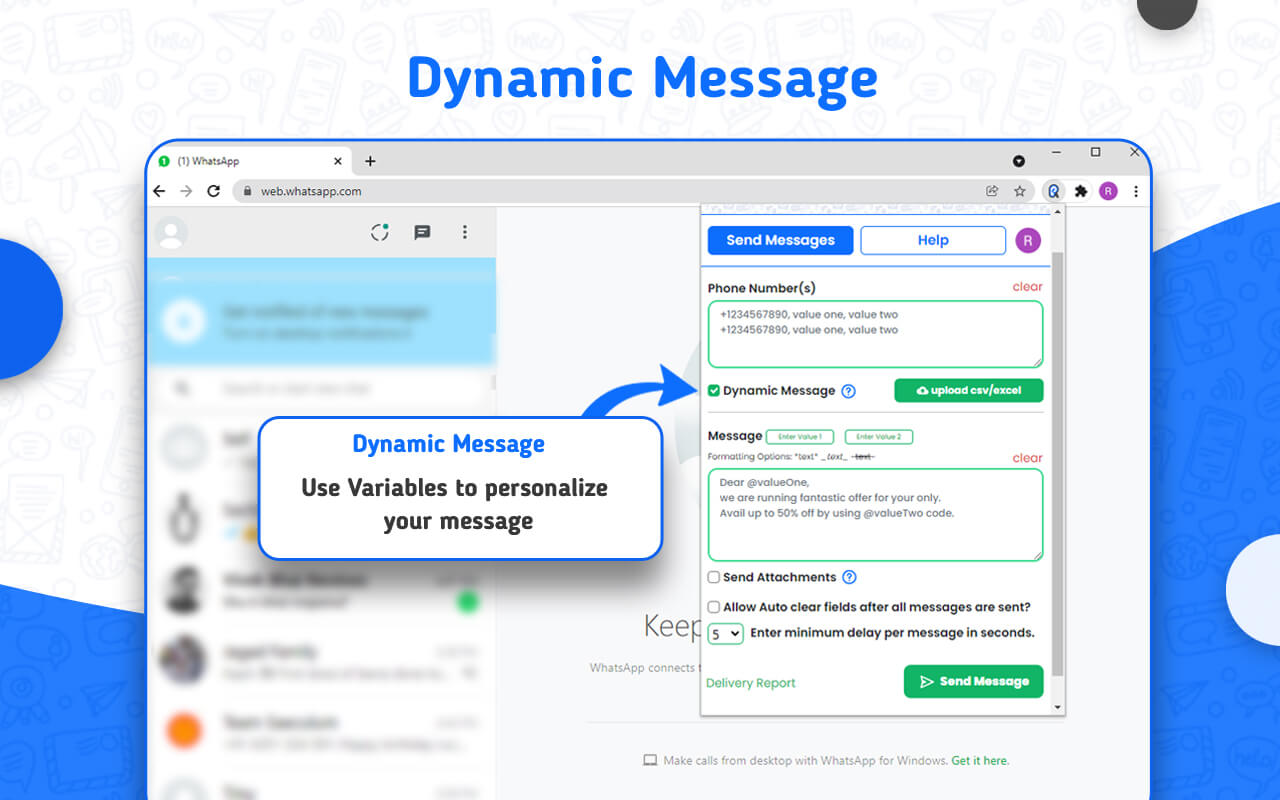 With Dynamic variable you can send personalized content to your users. e.g.Dear @valueOne, we are runningfantastic offer for youronly. Avail up to 50% off by using @valueTwo code
In Profile section you can check your profile information. Manage your account.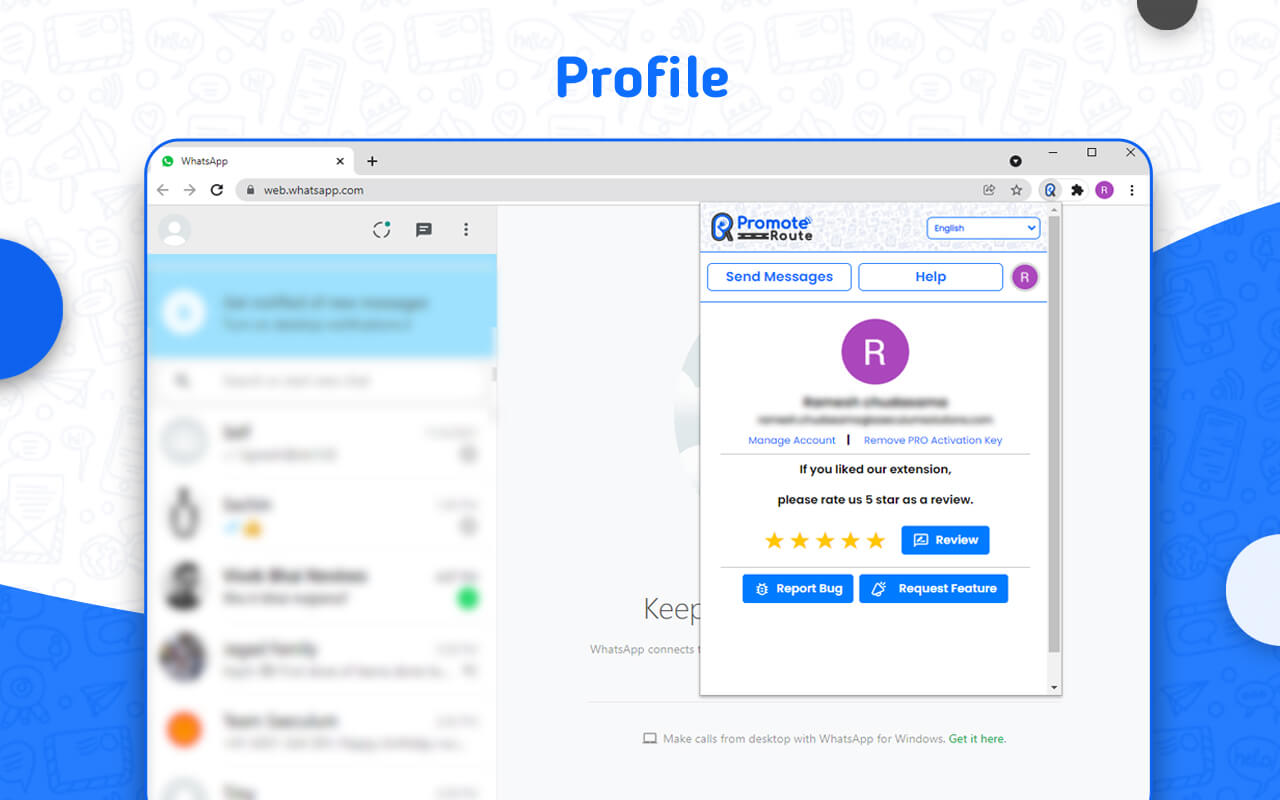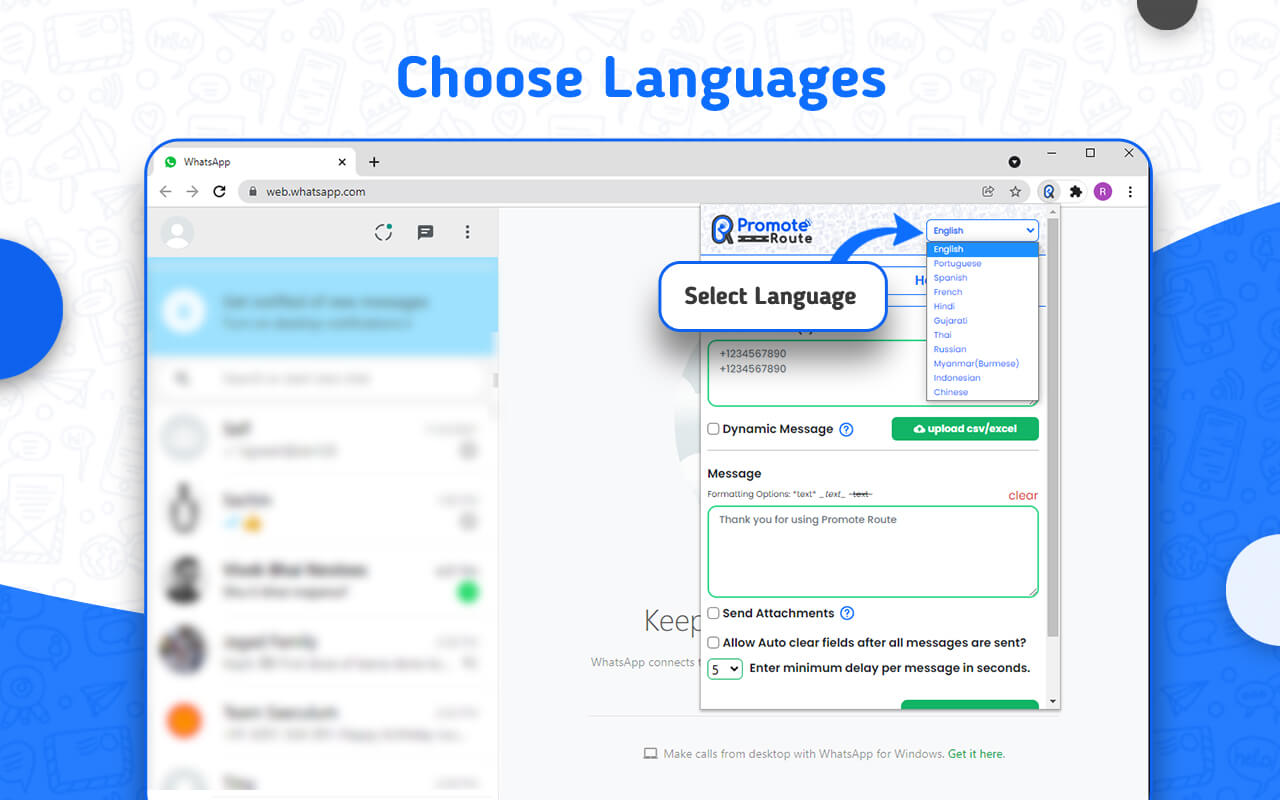 More than 10+ Language supported